Wind Turbines
The transportation of wind turbines for customers across Canada and the United States is both an exciting and significant part of Richards Transport business, and has been for some time.
Wind Turbines consist of four different section and, in turn, we use 10 and 13 axle trailers for this load type or wheel dollies. Please see our Richards Transport Corporate Video on our homepage which tells the story of a recent project in Lethbridge, Alberta.
Base: 48" long, width 9" and weight 135,960 pounds.
Lower Mids: 67' long, width 13' and weight 135,960 pounds.
Upper Mids: 77' long, width 11' and weight 118,140 pounds.
Tops: 85' long, width 9' and weight 87,340 pounds.
In 2009 we hauled approximately 300 loads from Thunder Bay Ontario to Dawson Creek, BC. This included not only the tower sections in the first picture which show our Schnabel trailer, but the blades, cells and generators, basically all components of the windmill. In 2014 we delivered over 1300 loads of wind turbine components for a total of 166 complete wind turbines in the Lethbridge, Alberta area.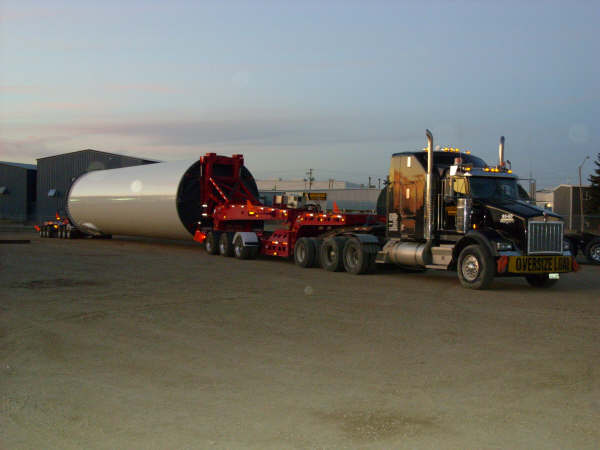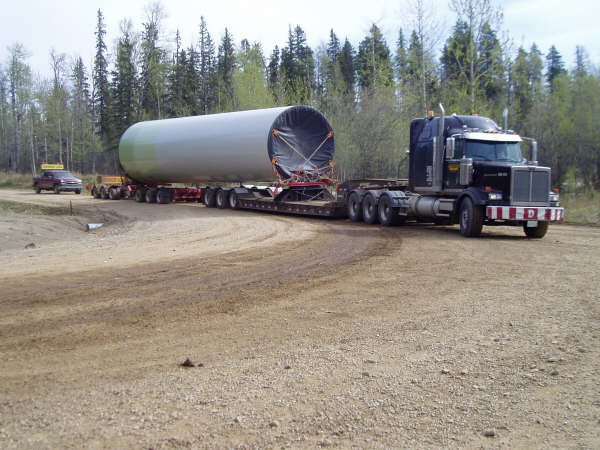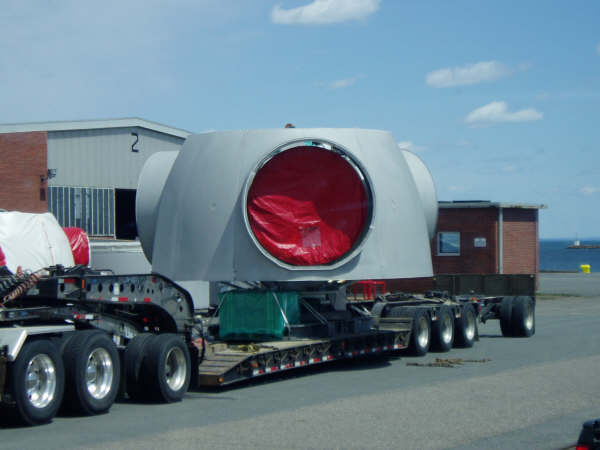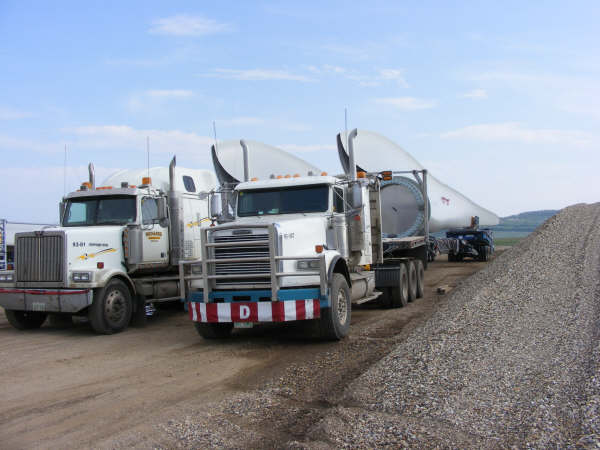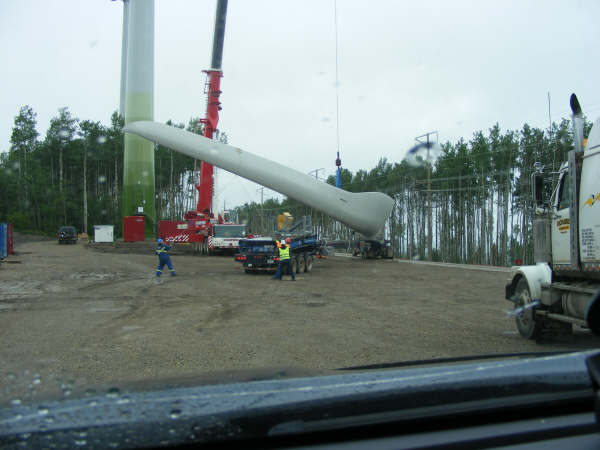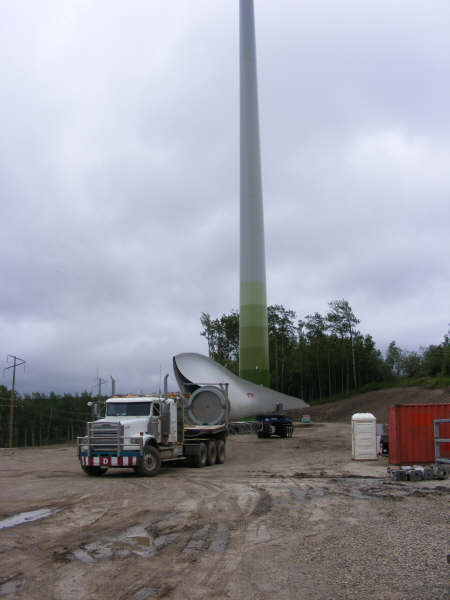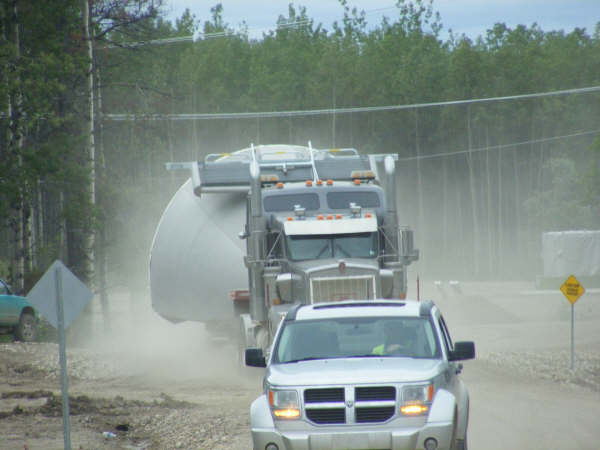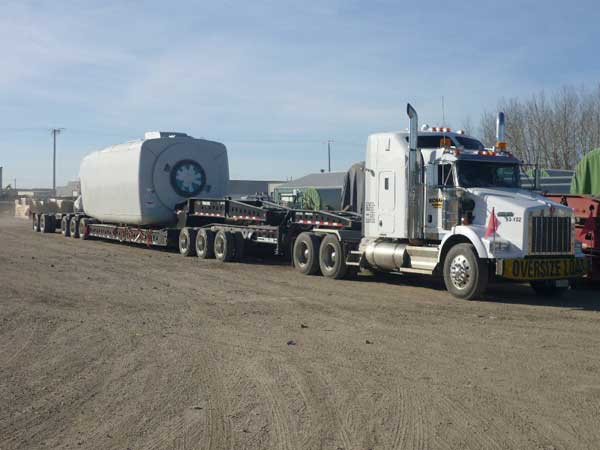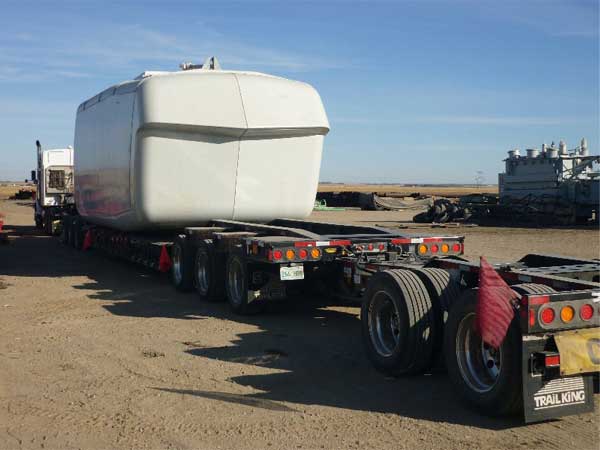 Richards Transport Is Proud to Partner With Cameco C...